About NextGenerosity
About NextGenerosity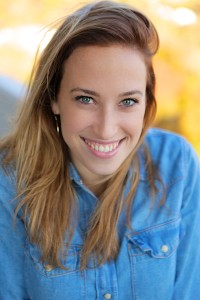 Julie Judson works at Citi Performing Arts Center as the Manager of Institutional Advancement. Julie works closely with Citi Center's Board of Directors and Overseers, manages The Entourage, Citi Center's annual membership program, and plans and implements fundraising special events.  Working closely with the Development team at Citi Center, she launched the Metropolitans, Citi Center's young professionals group in January 2013.  Julie now oversees the program and develops strategies for how to engage young professionals in Citi Center's non-profit mission. The Metropolitans has grown to 200 active members to date and continues to evolve.
In addition to her professional work, Julie is involved with the Boston Redevelopment Authority's ONEin3 Council as a team leader for the 2015-2016 Council, and served on the Council from 2013-2014.  Julie was named among the inaugural honorees for the 2014 ONEin3 Impact Awards for her work with the Metropolitans.  Her involvement with ONEin3 and her experience developing the Metropolitans program has led Julie to develop a deep passion for and focus on Millennial giving. In 2015, she was a finalist at PreXFenway, where she delivered the TED Talk, "NextGenerosity: How Millennials Are Changing the Way We Give."  She has also been able to channel her passion through other volunteer efforts with the Combined Jewish Philanthropies (CJP). Currently, Julie is participating in the CJP/PresenTense Social Entrepreneurship Fellowship working on this venture, NextGenerosity.  Julie recently graduated from Boston University with her Master of Science in Arts Administration.
Stay tuned for updates on NextGenerosity!